Risograph print workshops
Wobby.club is specialised in Risograph printing. We can give workshops on location, with or without our RZ1070E duplicator. We are also planning to give workshops at our studio (we own one MZ1070E and one RZ1070E duplicator). For enquiries please email us.
RISOTTO's RISO ROOM
For RISOTTO's RISO ROOM Wobby's Editor-in-chief Marjolein Schalk was honoured to be invited for workshops in Glasgow (UK). RISOTTO is Scotland's leading Risograph print specialist, and stationery company led by designer Gabriella Marcella. For RISO ROOM RISOTTO took over Gallery 1 of the Lighthouse for a jam-packed print programme and exhibition, celebrating all things RISOGRAPH.

One week of workshops were given by leading Risoprint experts. Wobby.club gave collaborative zine workshops. CORNERS (South Korea) focused on specialist prepress techniques and Atelier Bingo (France) gave playful collage print workshops. The week ended with a party & talks.
Photography: Neil Jarvie
INDIECON 2018
Wobby's Editor-in-chief Marjolein Schalk was invited to give one of the expert workshops at Indiecon in the creative quarter Oberhafen in Hamburg Germany (Sept 7-9/8-9 - 2018).
Indiecon brings together magazine publishers from all over the world. Founded in 2014, it has become a hotspot for innovative publishing ideas and collaboration in the creative fields.
HKU UTRECHT
We give workshops on the spot, and share our Risograph expertise at Art schools, like we did at HKU University of the Arts Utrecht. The teachers team worked a day at a collaborative zine that was Risoprinted at the Riso/Screensprint workspace.
GRID GRAFISCH MUSEUM
For Grid Grafisch Museum in Groningen (NL) Wobby.club co-founders Jeroen de Leijer and Marjolein Schalk were invited to give zine workshops on the Grid's A2 Risograph duplicator. Two groups of young illustrators and graphic designers made two large art zines in two days for Grid's project RARA RISO.
RISOPRINT DEMONSTRATION
The Risoprint Demonstratrion is a quick way of explaining the ins and outs of Risoprinting. We gave demos at Magical Riso 3 at Jan van Eyck Academie (Maastricht, NL) with the new state of the art Risograph Duplicator, courtesy Riso Benelux. We can also use one of our machines to give on the spot demos at events, like we did at the opening of LocHal Tilburg.
Opening LocHal. Photo: Imara Angulo Vidal
Opening LocHal. Photo: Imara Angulo Vidal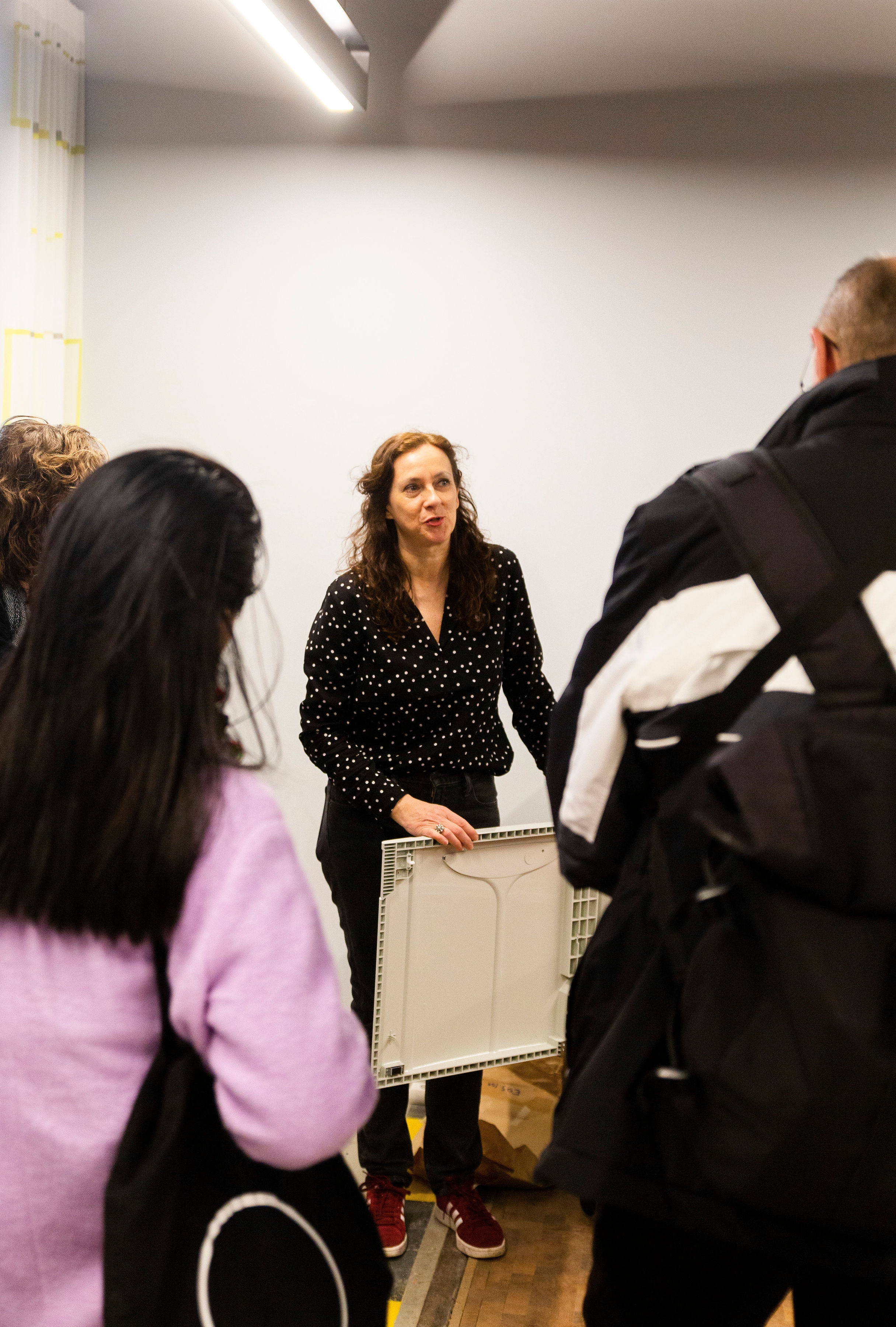 Opening LocHal. Photo: Imara Angulo Vidal
Opening LocHal. Photo: Imara Angulo Vidal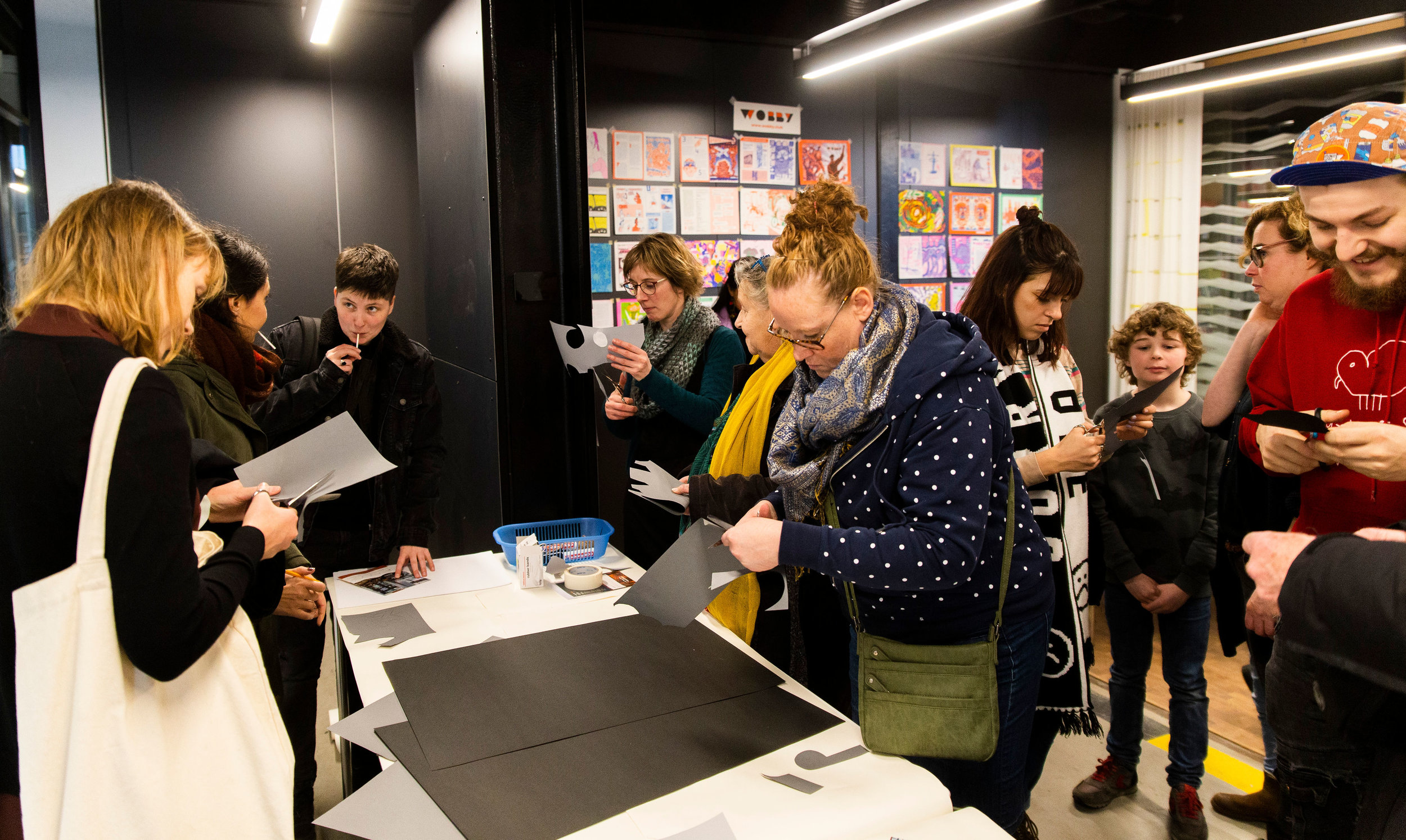 Opening LocHal. Photo: Imara Angulo Vidal
Opening LocHal. Photo: Imara Angulo Vidal
Opening LocHal. Photo: Imara Angulo Vidal